---
PFLI motto: "Let the Gift of Medicines promote Life, not destroy Life!"
---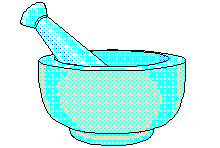 Leave a Legacy -- Put PFLI in your will!

Just as you plan a college fund, savings for a home or special event, or even retirement, perhaps it is time to plan your legacy. Your legacy can be PFLI!
You can name PFLI as a beneficiary which would help with operating and administrative costs or you may designate a specific area(s) you wish to support:
General Fund

Foreign Affiliates

Student Affiliates

Capital Improvements and Purchases

Scientific and Educational Efforts
Your generous gift will help educate pharmacists and the public for years to come on the scientific and moral truths of the right to life. Won't you make a generous bequeath today? Thank you in advance and God bless you!

Here is the correct form:
"On this day, ___________, in the Year of Our Lord _______, I, ________________, bequeath to Pharmacists For Life International, Inc (PFLI, Inc, an Ohio corporation), Powell, OH 43065, the sum of $ ________ (state dollar figure or percentage of estate) for scientific, charitable and educational purposes."
---
---