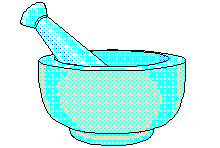 Find a pro-life Pharmacist or Pharmacy listed here as a free service to you!
Pharmacists and/or pharmacies listed herein have pledged to abide by the PFLI Code of Ethics and aver they do not dispense any abortifacient drugs or devices, nor do they refer for the same. This would include abortifacient orals (e.g. oral "contraceptives", Plan B and its generics, ella and its generics), Implanon, Depo Provera, IUDs and many others which have more than one mechanism of action. Many times they are members of PFLI, although that is not a requirement for being listed here. PFLI is not responsible for business terms between the provider and his client(s). Please contact the listed provider for details and arrangements for services. PFLI reserves all rights to remove listings which are found to not be abiding by the terms above without prior notice.
These listings are based on willingness of the pharmacy to go through the PFLI Certification Process. While few in numbers, the public can be confident they are 100% pro-life in word and deed.
Note to Pharmacists/Pharmacies: To get yourself and/or your site certified andlisted, please contact:
PFLI, Pharmacist Directory Services, PO Box 1281, Powell, OH 43065-1281, phone 740-881-5520, fax 740-206-1260, e-mail: pfli@pfli.org.
---
Listed Alphabetically by State:
Ave María Pharmacy, Patrick M McNerney, RPh, Your Hometown Pharmacy for Life AZ, CO, MA, NE, TX;

1945 Commerce Center Cir Ste C, Prescott, AZ 86301; Ph: 928-772-8674 - Toll Free: 888-288-0814; Fax 928.772.8431

---

David's Pharmacy, David and Carmen Cartaya, both RPhs "Your Pro-Life Pharmacy" 2302 W Martin Luther King Blvd, Tampa, FL 33607, Phone: 813-870-1967; Fax: 813-870-3277

---

Kosirog Rexall and Homecare Pharmacy, Glenn Kosirog, RPh, 1000 N Western Ave, Chicago, Il 60622 phone 773-486-3998; email: glennkosirog@gmail.com

---

St Marys Pharmacy, Dan Sutherland, RPh, 520 W Bertrand Ave, St Marys, KS 66536, phone: 785-437-2967; fax: 785-437-2606; email: info@stmaryspharmacy.com

---

Lloyd J DuPlantis, Jr, PD, Lloyd's Remedies, PO Box 1780, 3696 W Main St, Gray, LA 70359-1780, Phone (toll free): 888-872-5030, or 985-872-4547,

Fax: 985-580-0213. email: lloydrem@lloydsremedies.com

---

Michael G Koelzer, RPh Kay Pharmacy and Home Medical Equipment, 2178 Plainfield Rd NE, Grand Rapids, MI 49505, Phone: 616-361-7319.

email mike@kaypharmacy.com

---

Superior Pharmacy, Lane L Hawley, RPh 348 N Central Ave, Superior, NE 68978, Phone: 402-879-4234; Fax: 402-879-3131

---

American Pro-Life Enterprise, Bo Kuhar, PharmD, RPh PO Box 1281, Powell, OH 43065, Phone: 740-881-5520; Fax: 740-206-1260

(ONLY Vitamins, Nutritionals, Herbals, Yogourmet Maker and Starter, etc; sorry, NO Rx prescription drugs dispensed.) Order online securely at the website. VIP Preferred Client discounts for enrolled members; unadvertised manager specials online...

---
---